We will bike through the small countryside roads and paths so that you may enjoy views of local fruit orchards, paddy fields, rubber smallholdings, and fishing station. Our guide will stop at several places to give you a better insight into the area and its people.
Our pace, at every level, is relaxed, let your senses take over, hear the birds, feel the refreshing breeze on your skin, and enjoy countryside life. To close this particularly rich and interesting experience, we will visit a waterfall frequented by locals. Try out the local desserts with your coffee and tea while enjoying this river.
PRICE
MYR/RM 120 per person
A minimum of one (1) adult is required to be eligible for child ticket prices
DETAILS
Available: Tuesday, Wednesday, Thursday, Friday, Saturday and Sunday.
Time: 08.30am to 11.00am and 04.00pm to 06.30pm departure
Duration: 90 minutes Cycling, 45 minutes of walking and stops along the way, 45 minutes Swimming at a waterfall.
Attire: T-shirts, shorts or pants, change of clothes and towel, sports shoes, sun protection, mosquito repellent, sling bag or backpack.
Numbers: Minimum 2 persons
Child Age: 10 years old and above
Fitness Level: Average
Inclusive of: English-Speaking Guide, Bicycle and Helmet, Bottle Water, Local Sweets with Coffee and Tea.
ITINERARY
Meet up at location, briefing and preparation
Cycling start, make a few stop along the way
Stop at Durian Perangin Waterfall to enjoy some refreshments
Tour end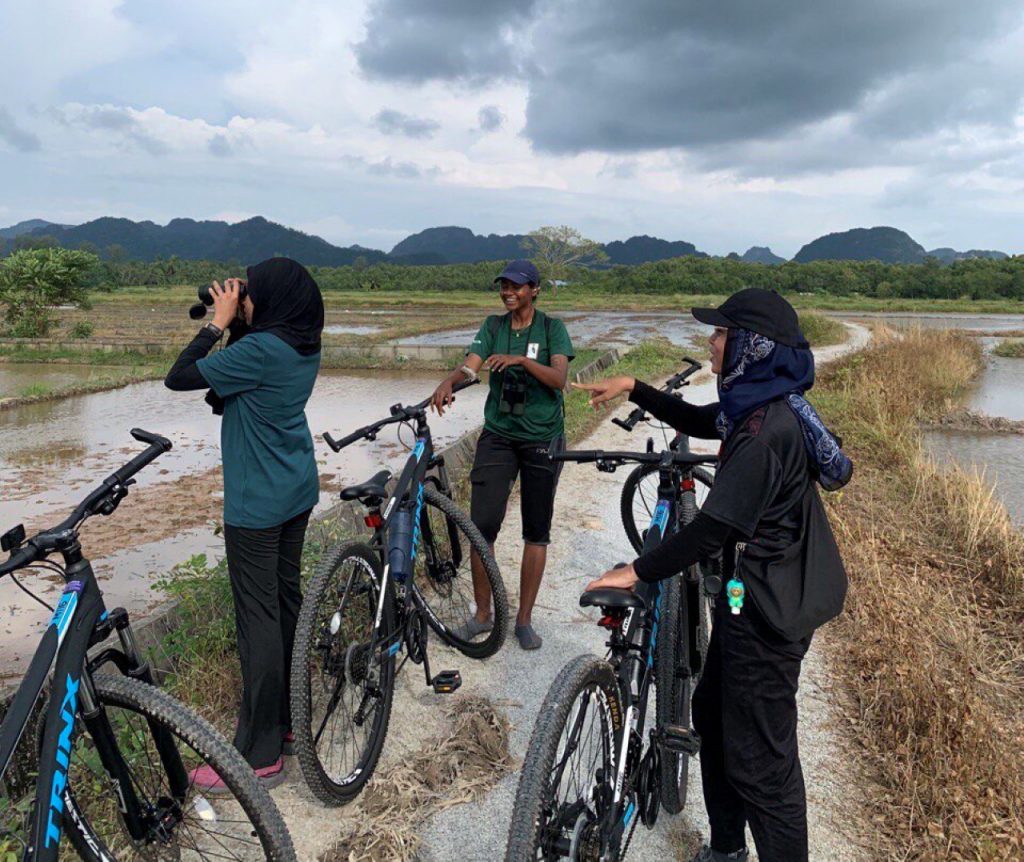 Going on vacation, but you don't want to lie on the beach for another year in a row? You can snorkel! What is snorkeling and what do you need for it? What safety measures you should take to snorkel responsibly? We'll explain everything to you in the article below!
Snorkeling – what is it?
Snorkeling means that a swimmer equipped with a mask, snorkel and fins, while floating on the surface of the water, observes the underwater life.
No special qualifications are needed for snorkeling. The activity itself is child's play – by submerging your head under the water, you can freely admire the beauty of the underwater world. You take in the air with the snorkel in your mouth or with the snorkel built into your mask (depending on what type of equipment you choose).
Snorkeling does not require good swimming skills (but you have to take care of safety – more on that in a moment). It is enough to just go into the water and dip your face under the surface, protected with the mask.
What to remember while snorkeling?
Remember that snorkeling is only supposed to provide you with pleasure, so try to relax, but also choose the time and place responsibly. Before you go out to snorkel, check the sea conditions (e.g. if there are no large waves or strong currents) and choose a quiet place. The shallow waters of the cove beaches are usually great places for your first snorkeling trip.
Snorkeling safety
Snorkeling is a very pleasant form of recreation and at the same time, to keep it safe, you should remember a few rules.
When floating on the surface in the sun, it is worth wearing a short wetsuit or a T-shirt with a UV filter. This way you will avoid burns, which can be very unpleasant.
If you're not swimming too well, it's worth equipping (or borrowing) a snorkeling vest. It will increase safety, as it can be inflated when needed and stay calmly afloat. It may be needed when you get tired and away from the shore or you get a cramp.